Repairing leaks, insulate roofs, lead slate and felt work, tile re-alignment, chimney repairs, valley repairs, gutter cleaning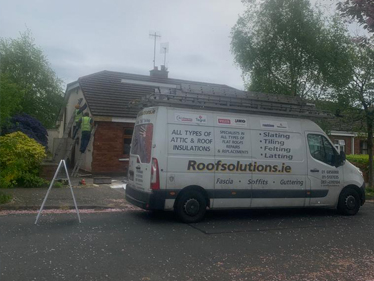 24/7 Emergency Roofing Repairs

You can rely on Roof Solutions in a roofing emergency. Emergencies happen out of the blue, which is why we are available 24/7 all year round to resolve a range of roofing issues from leaking roofs, to total roof collapse. We take your roofing emergencies as seriously as you do, which is why we aim to address any urgent issues within just one hour.

Our emergency roofing services

As trusted roofing specialists we provide emergency roofing services and are committed to delivering high quality roofing services to our customers, even within tight time frames. We offer a range of emergency roofing repairs, from repairing leaks to chimney repair, you can rely on us in an emergency. We are qualified to address a large range of issues, and as a small selection our emergency roofing services include:


Repairing leaks
Fully insulate various roofing types
Lead, slate and felt work
Tile re-alignment
Roofing for loft and extension
Chimney repairs
Clean guttering

At Roof Solutions, our customers are extremely important to us.
We also offer the following services
Attic Insulation
Guttering and Downpipes
Soffits and Fascias
Chimney and Valley Repairs
Commercial Roofing